Wednesday, 31 January 2018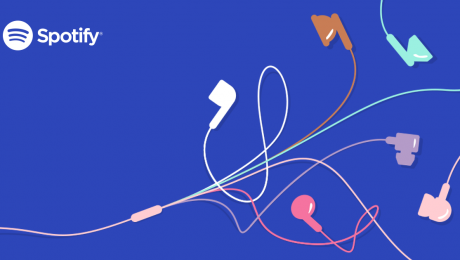 Spotify have silently launched a new mobile app that is dedicated to exploring and streaming playlists and stations.
Spotify have quietly launched a new app on Android called Stations. The app, called Stations, is an "experiment" according to company that is all about playlists and Spotify stations. They call it "the easiest way to listen to the music you love. Totally free."
The app features an incredibly simple user interface with the playlists listed in big, bold text and a scroll down menu taking up the top 80% of the screen so you can simply scroll through playlists and stations to find one to play.
From the settings you can customise which playlists appear on the app's homepage so you can select your personal favourites to jump into at anytime. At the bottom of the screen is your player which shows what you're playing with a progress bar.
The minimised player also has pause and heart buttons so you can do either at anytime. Liking or 'hearting' songs is a big part of the Stations app as each like unlocks personalised stations that are better refined by your tastes. With the condensed user interface recommendations are important so that you can easily find the playlists and stations you want to hear.
Strangely whether you're a free listener or a Premium subscriber you won't be able to skip tracks, so whatever you're streaming you have to commit or find a new playlist. Among the thousands of curated playlists and custom-made selections Stations also features Spotify's personalised playlists for you like Discover Weekly and Release Radar.
The app makes it simple to jump straight into listening to a selection of tunes which will appeal to many of the streaming generation. The app is currently in testing and according to The Verge is only available in Australia. Spotify haven't commented on the app yet.
Wednesday, 31 January 2018
Following in the steps of rivals Amazon and Google, Apple's first step into the realm of smart speakers is approaching launch day.
After Amazon revolutionised tech assistants with the Amazon Echo and Google tried to build that further with the Google Home, Apple are ready to launch their copy for double the price. The Apple HomePod launches 9th February, and you can pre-order it now for the steep price of $349.
The HomePod comes a few years late to the game, Amazon having founded the home speaker market 4 years ago already. Coming so late to the game, and from a brand such as Apple you would think that this must be the definitive home smart speaker but in fact it doesn't really add anything except a far bigger price tag.
The HomePod does actually boast it's supposed high-fidelity audio quality using seven multi-directional tweeters and one woofer. Apple opted against using a mid-range driver in their speaker which most home speakers come with but Apple are confident that their quality will be superior. Whether this truly equates to better quality we'll have to experience for ourselves.
Beyond audio quality the HomePod is a pretty basic smart home speaker with the basic features of it's rivals. It has Siri built in with multi-directional microphones for voice commands which allows you to play music, get the news, arrange your planner and so on – the usual.
We'll have to see what the reviews say but Apple's speaker is almost double the cost of competing smart speakers like Google Home ($129) and the Amazon Echo ($99 or cheaper). Maybe once it comes out everything will make sense but it seems now that Apple are in for a shameless cash grab, and unfortunately it will probably shift good units.
Until it launches, here's some aggressive brand-vertising: